Langelitsha Arts Urges Drama Groups to Keep Fighting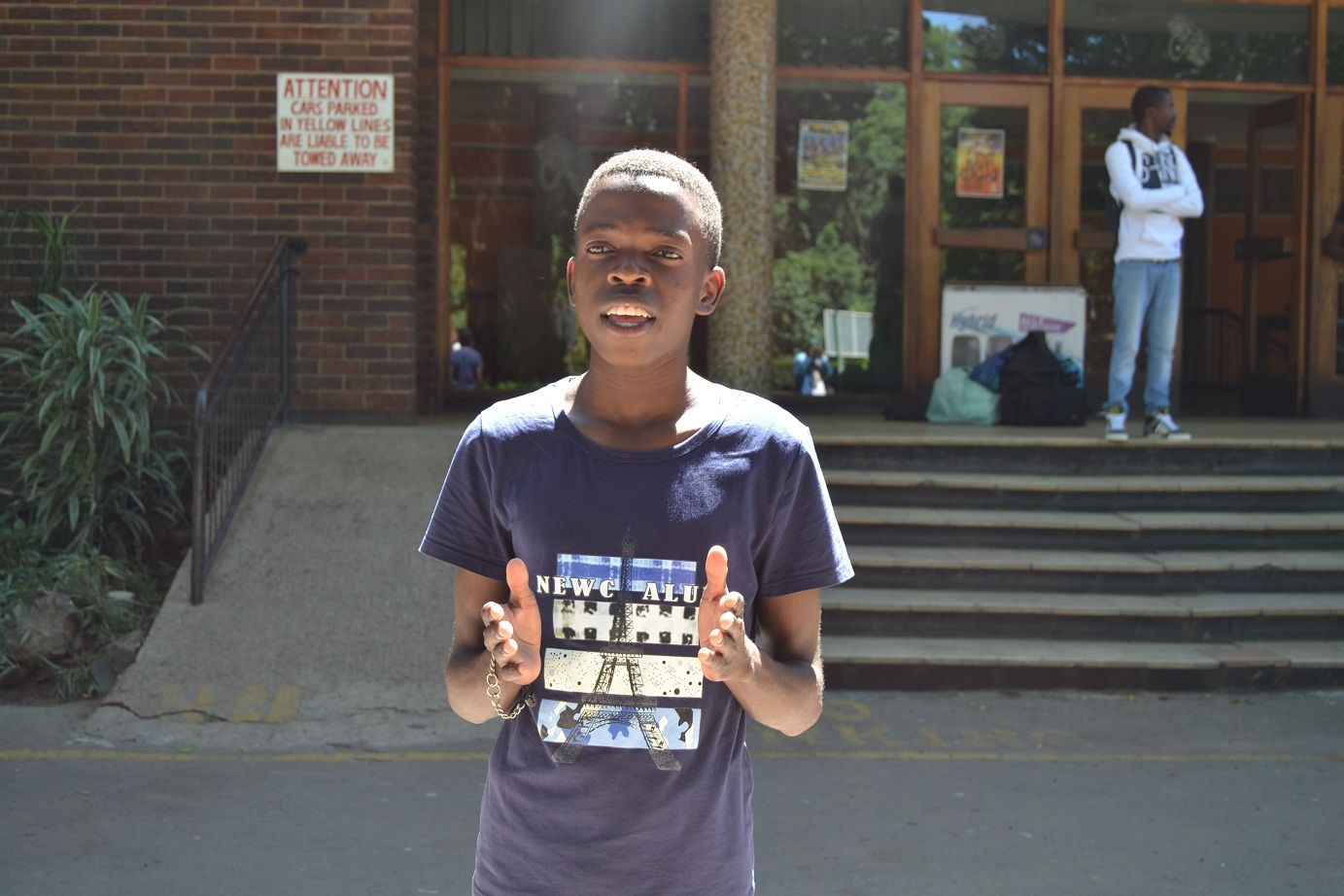 BULAWAYO THEATRE – Zimbabwe Development Democracy Trust (ZDDT), partners of the Geraldine Roche Drama (GRD), recently caught up with one of the participants to get his views on the ongoing competition.
In the discussion below, Mandla Tshuma (MT), of ZDDT, speaks to Ntandoyenkosi Mpande (NM) of Langelitsha Arts.
MT: As we begin our interview this morning, I would ask you to first introduce yourself by telling me your name and the drama group that you represent or lead.
NM: Thank you very much, sir. My name is Ntandoyenkosi Mpande and I am from Nkulumane, representing Langelitsha Arts.
MT: Briefly tell me about Langelitsha Arts; when was it formed and how many members does it have?
NM: Well, Langelitsha Arts has been an existing group, but it was not registered until last year. It is a youth group that deals with skills impartation especially to the youth so that we can develop the nation through art.
MT: How old are you, and are you the leader of the drama group?
NM: I am 21 years old and I am the director of Langelitsha Arts.
MT: You must be an innovative young man. Can you tell us briefly how do you feel about participating in the Geraldine Roche Drama Competitions?
NM: I am very grateful because through this platform I got exposed to a lot of art techniques, I got exposed to a lot of things to do with art and I learnt a lot from the legendary groups like Bambelela Arts and the Drums of Peace. Well, I learnt a lot from those groups and now through this platform I can actually see myself as a renowned and well-equipped artist.
NM: Seeing that you are still young, are you still attending school, or you are now living on arts, with one of the drama competition themes having been: "arts for living"?
NM: I want to chuck out the old myth that says that art doesn't pay. Through arts I am going to elevate myself. I am going to do all the degrees that I want to do.
NM: Right now, I am applying for my degree in Film cinematography with the College of Creative Arts and I also want to do other degrees apart from the arts to prove a point that through art, I can earn a living and at the same time, do what I want.
MT: Thank you so much for your time. What would be your word to other artists in Bulawayo and across the country?
NM: Well, what I can say is: 'keep on fighting', the struggle continues. Well, art has been looked down upon for the past I do not know how many years but what I can urge them is to never give up because it is through such platforms like the GRD that opportunities come, therefore they must never give up.
MT: Seeing that you survived relegation today, but there is the 12 th of April, which is the final day. Do you see yourself sailing through again?
NM: Through my motto of my organisation that is "We believe we can" I think we believe we can make it to the top.
MT: Taking you back to your membership, how boys and girls are in your group?
NM: For now, I can safely say, we are 30, with 15 boys and 15 girls.
MT: Are all these members school-going? What else do they do in life besides art?
NM: Some of them are school-going as you can see there are others who are doing form six and form three. There are others as well who doing their degrees at the College of Creative Arts.
MT: We have seen parents in the past discouraging their children from getting into arts. With your case, how have your parents received this? Are they happy about you being in arts or they are questioning it?
NM: My parents are very supportive of me. They actually like the idea that I am doing something because looking at the current situation where you find youth spending time doing nothing, now being in arts means I will be occupied doing something which is productive and at the end of the day I will be earning a living.
MT: Thank you very much. Finally, as an individual and drama group, where do you see yourself in the next five to 10 years?
NM: We actually see our group becoming a professional theatre arts group, with our own production house and films, with almost everything that we want because we believe we can make it and we are here to make a statement.
NM: What do you have to say about Geraldine Roche, the sponsor of this competition?
NM: Personally, I would like to thank Geraldine Roche for giving us such a wonderful platform. We rarely get such platforms where we showcase our talents. Some platforms, well, I can't comment about them but are not as efficient as the GRD.